Building exceptional websites for tourism, professional services and commonwealth organisations in Canberra.
Here's some website design examples we'd like to showcase from Canberra & Sydney. Our main headquarters are on the coast, but with low overheads and an enthusiastic team, we provide top quality work and give expensive Canberra website design agencies a serious run for their money.
After winning the 2019 NSW Business Chamber award for Business Excellence in the Capital and South Coast region, we've been working with an increasing base from Canberra and very proud to announce we're opening our Canberra office in August 2020. Stay tuned!
Commonwealth Safety Management Forum
After successfully winning the tender to develop a membership portal for CSMF Canberra, we met with their project team and went through the website functionality in detail with the sitemap & wireframes we created. Once an agreed spec was found, we built a working prototype, designed a new logo and a clean, modern interface. The website features member areas, a knowledge base, recurring subscriptions, team subscriptions that can add sub users, and payment systems. We're looking forward to the launch at the annual safety forum conference in Canberra late November.
Key Features & Services
Consultation & Planning
Wireframes
Membership Functions
Document Management
Online Payments
---
Seek Financial Solutions
This well known finance & accountancy firm operates out of multiple Canberra & South Coast locations. Addressing their unique needs, Fisse Design conceptualised a virtual online office that accepts payments, appointment requests, allows real time chat and video conferencing as well as showcasing their services.
Highlights including Google Calendar synchronisation with appointment bookings, as well as a HTML5 video conferencing facility that requires no desktop software - meaning all of their customers can get in touch using a wifi connection.
Key Features & Services
Consultation & Planning
Wireframes
Bookings with Google Calendar sync
Video Conferencing
Online Payments
---
3DM Surface Finishing
Key Features & Services
Consultation & Planning
Wireframes
Search Engine Optimisation
Blog
---
Design Tribe Projects
Key Features & Services
Consultation & Planning
Wireframes
Search Engine Optimisation
Image galleries & sliders
---
Tiny House Festival Australia
Key Features & Services
Consultation & Planning
Wireframes
---
Stubbs Design Tribe
A Sydney based architect firm operating out of Randwick, this site boasts a stunning portfolio of buildings they've designed and built. We worked together, initially review a number of architect sites that they liked, and came up with a unique site that that suited their exact requirements. The site utilises full screen width for its content, images and a project section with switchable views.
Key Features & Services
Consultation & Planning
Wireframes
Project Display Sorting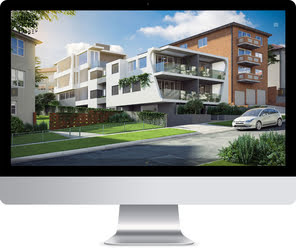 ---
Parkers Organic Juice
We leapt onto this project when the outsourced guy couldn't complete the job. For this Sydney based organic juice manufacturer, we developed a highly customised e-commerce solution using the Westbank payment gateway API for payments online. This isn't any regular shopping cart though - it's a subscription based system where wholesalers can opt in for 3, 6 or 12 months worth of supply. At first, this seemed simple - the tricky part was making the order customisable after the order and subscription payment had been made, as wholesalers may want to change the range of juices supplied over time. Mid way through the project, we adapted it to reflect the new branding on their range. Parkers juice is distributed throughout NSW and Canberra.
Key Features & Services
Custom e-commerce subscriptions
Westpac payment gateway integration
Client login and subscription order changes
Custom design with rebrand
---
Sydney Editing Solutions
Sydney Editing Solutions are a small manuscript editing business specialising in fiction novels and general copywriting services. We created a look for them to capture writing - simple, black and white, and with the nostalgic appearance of text characters from a typewriter.
Key Features & Services
Contact forms
Blogs & social media integration
---
The Drawing Book
We were contracted to design and build a landing page for client Drawing Book based in Surry Hills, Sydney. This illustrious firm showcases designs and artwork from illustrators across Australia as an agency to connect artists with media and publication networks. The landing page design was created as a part of a broader campaign for lead capture, and uses an optimised layout to maximise interactions on the page. The framework utilises A/B testing functionality so the campaign could be adapted over time.
Key Features & Services
Optimised lead generation
High performance landing page
A/B testing for ongoing optimisations
Do you need a landing page for a Facebook or Adwords campaign?
---
It's time for a better website.
Valued Packed Websites for Canberra Businesses
Canberrans are tech-savvy and it can be hard to out-do the competition online. Book in a chat with us and we'll go through some effective strategies to make your website work for you. Built to your requirements, we take pride in making sure your website is an effective remedy to the special requirements that are unique to your business. Our sites are responsive for all devices, have content management and can be upgraded at any time with a range of powerful options.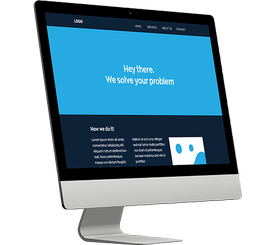 Simple
Rebuilds + Landing Pages
Basic Design
Up to 3 pages
Rebuild & modernise old sites
Content Management System
Get started quickly
Responsive on all devices
Fix bugs or change logos & branding
FAST turnaround
Get a basic online presence up quickly and affordably. Perfect for landing pages, or modernising a smaller website to look great on all devices.
Essentials
Effective Business Websites
Beautiful, branded web design
3-5 pages
1 homepage + content page design
Business consultation
Responsive on all devices
Social links
Image galleries & sliders
FAST turnaround
Perfect for businesses that don't need all the bells and whistles, but need an effective website that addresses their goals and looks better than all their competitors.
Maximiser
Beautiful + Featured Packed
Exceptional, detailed custom design
Larger sites up to 10 pages
1 homepage + 3 content page designs
PLUS everything from Essentials
Complex web forms
Video backgrounds
Basic SEO built in
Website Training Included
Detailed design for a truly exceptional business presence. Includes 4 page layouts, unlimited content pages, basic SEO, training and complex web forms.
Other websites we've done
We do web design & video work in Sydney, Canberra and the South Coast of NSW
Check out some latest work we've done for businesses just like yours!