Tasman Engineering Consultants
We built a striking, branded web presence for Tasman Engineering, Merimbula NSW.
Converting an old HTML site into wordpress, we handled the migration of extensive project data and galleries.
Key Features & Services
Consultation & Planning
Wireframes
Project Data migration
---
Seek Financial Solutions
This well known finance & accountancy firm operates out of multiple Canberra & South Coast locations. Addressing their unique needs, Fisse Design conceptualised a virtual online office that accepts payments, appointment requests, allows real time chat and video conferencing as well as showcasing their services.
Highlights including Google Calendar synchronisation with appointment bookings, as well as a HTML5 video conferencing facility that requires no desktop software – meaning all of their customers can get in touch using a wifi connection.
Key Features & Services
Consultation & Planning
Wireframes
Bookings with Google Calendar sync
Video Conferencing
Online Payments
---
Retail Training Australia
Retail Training Australia is a retail business course provider operating out of the South Coast. They sought to revitalise their old website while retaining the existing logo and colour scheme. After plotting out various new content requirements, we designed a new site and built it from scratch.
Key Features & Services
Consultation & Planning
Wireframes
---
National College of Business Management
We worked with SETS in Batemans Bay and refined their new brand. After tweaking their logo we refined the architecture of their site and applied a vibrant, responsive design to it – rebuilding it on the popular WordPress CMS platform.
Key Features & Services
Consultation & Planning
Online Store
Course Information
---
Central Tilba Halls
We created a landing page, themed social media video and matching print collateral to promote historic, Central Tilba Halls. We managed Google Adwords, Facebook Ads & photography & video.
Key Features & Services
Consultation & Planning
Video & Photography
Print Flyers
---
Narooma Chamber of Commerce
In 2013 there was a tender out to redevelop the Narooma Chamber of Commerce and Tourism website www.narooma.org.au. Our proposal won the tender and we set out to create an easily managed, responsive website that was true to the original content structure and design aesthetic. Using their brand materials and new, high resolution photos, we revitalised the design and brought it all up to date.
Key Features & Services
Consultation & Planning
Photography
Content migration
Custom, responsive build
---
Batemans Bay Cycles
Armed with new brand materials, we created a mobile and tablet friendly website for this well known South Coast retail bike and servicing operation. Making use of the stores instagram photos and extensive photo library, the site is image rich and looks great.
Key Features & Services
Consultation & Planning
Wireframes
Mobile friendly
Instagram Photos
News feed
---
BadgeLink
Through a consultative process we worked through what BadgeLink's customers wanted, developed detailed wireframes for the site and a custom design. Featuring an online store, there's a configurator that customers use to select badge options that shows a visual representation of the product before purchasing. BadgeLink is a successful badge manufacturer operating out of Moruya, South Coast NSW and was a finalist in the recent business awards.
Key Features & Services
Consultation & Planning
Wireframes
---
Eurobodalla Adult Education
We worked with this South Coast adult education institution to create a more effective online presence. They worked with a central database that contained all of their course codes, tutors, details, dates and more – and we provided a solution that allowed them to import information easily directly onto the website. The site also integrates with 3rd party course providers site so that students can log into their course.
Key Features & Services
Consultation & Planning
Wireframes and prototype designs
Business Integration – website page & course data imports
Responsive for all devices
You can read their testimonial here
---
Oakleigh Farm Cottages
Oakleigh Farm Cottages is a farm stay accommodation provider in Mystery Bay on the South Coast of NSW. We turned old into new, by maintaining some of the page layouts, colours, and general feel into a new, content-managed site that the owners love! The new site is completely responsive and links through to their preferred bookings provider – Little Hotelier, and shows off their TripAdvisor reviews.
Key Features & Services
Consultation & Planning
Wireframes
Bookings
Accommodation site
TripAdvisor
You can read their testimonial here
---
Narooma Building Services
We were approached by Tony Lawson of Narooma Building Services to bolster its marketing efforts with quality quote documents and a new website to show off their past projects. With nothing already in place, Fisse Design provided a unique design that used their existing logo with some added enhancements to their brand. We arranged the photography and now the site shows off photos, awards, testimonials and has clear calls to action to get in touch. Lastly, these builders had no presence on Google at all. In 2 months, we had them rise past competitors and rank #1 on Google for their preferred search terms.
Key Features & Services
Consultation & Planning
Stationary and document tidies
Photography
---
Virtually Kalina
This young entrepreneur approached SETS in Batemans Bay and obtained funds through the NEIS programme. Noting the growing trend for virtual assistants (VA) around the world, Kalina saw the vocation as a good way to obtain work in remote Narooma. Using a cool web design to attract her audience, she stands out from the crowd with a retro, kitsch theme that looks fantastic. A one-page scroll site, Virtually Kalina uses themed full screen sections as you scroll down the page – and of course, looks slick on mobile.
Key Features & Services
Wireframes
Retro graphics
Mobile friendly
One page scrolling site
---
Stubbs Design Tribe
A Sydney based architect firm operating out of Randwick, this site boasts a stunning portfolio of buildings they've designed and built. We worked together, initially review a number of architect sites that they liked, and came up with a unique site that that suited their exact requirements. The site utilises full screen width for its content, images and a project section with switchable views.
Key Features & Services
Consultation & Planning
Wireframes
Project Display Sorting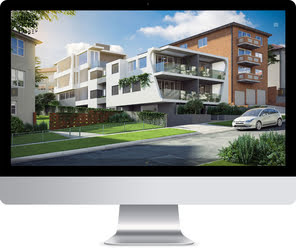 ---
Sydney Editing Solutions
Sydney Editing Solutions are a small manuscript editing business specialising in fiction novels and general copywriting services. We created a look for them to capture writing – simple, black and white, and with the nostalgic appearance of text characters from a typewriter.
Key Features & Services
Contact forms
Blogs & social media integration
---
The Drawing Book
We were contracted to design and build a landing page for client Drawing Book based in Surry Hills, Sydney. This illustrious firm showcases designs and artwork from illustrators across Australia as an agency to connect artists with media and publication networks. The landing page design was created as a part of a broader campaign for lead capture, and uses an optimised layout to maximise interactions on the page. The framework utilises A/B testing functionality so the campaign could be adapted over time.
Key Features & Services
Custom, branded design
Optimised lead generation
High performance landing page
A/B testing for ongoing optimisations
Do you need a landing page for a Facebook or Adwords campaign?
---
Twyford Hall, Merimbula
One of our first clients in Narooma, treasurer Bernard Shaw approached us on behalf of the Twyford Hall committee. Seeking sponsorship and grants funding for the new theatre extensions, the committee were seeking a professional web designer that could offer advice on an effective online presence.
We made some recommendations at a meeting and proposed a wireframe layout. A key point was the historic element of the hall, and using some existing video footage that had been made up. We made this a feature by housing the video in an old-fashioned TV on the homepage.
Key Features & Services
Consultation & Planning
Wireframes
Bookings forms
Integrated video
Time for a new website?
Check out some of our popular, high-value packages
Our sites are designed from scratch & unique to your business requirements. They work on all devices, come with a content management system and can be upgraded at any time with a range of powerful options. We also do custom work for special projects a little outside the box, so drop us a line for a chat.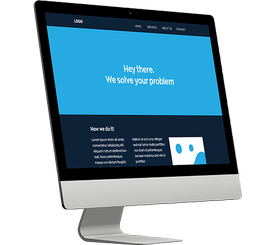 Simple
Rebuilds + Landing Pages
Basic Design
Up to 3 pages
Rebuild & modernise old sites
Content Management System
Get started quickly
Responsive on all devices
Fix bugs or change logos & branding
FAST turnaround
Essentials
Effective Business Websites
Beautiful, branded web design
3-5 pages
1 homepage + content page design
Business consultation
Responsive on all devices
Social links
Image galleries & sliders
FAST turnaround
Maximiser
Beautiful + Featured Packed
Exceptional, detailed custom design
Larger sites up to 10 pages
1 homepage + 3 content page designs
PLUS everything from Essentials
Complex web forms
Video backgrounds
Basic SEO built in
Website Training Included
What we've done nearby
We service South Coast NSW, Sydney & Canberra.
Check out some work we've done for businesses like yours, in your area!